On July 10, a group of friends from Klang sent out a note which among others said: "The medical services in Klang, a Covid-19 red zone, have been critically affected particularly Tengku Ampuan Rahimah Hospital (HTAR).
"This pandemic is turning out to be an unprecedented health crisis and Klang is now ground zero in the battle against the raging chain of virus infections that has devastated lives and livelihoods across the social and economic spectrum.
"Staff at HTAR's Intensive Care Unit are struggling to cope with the rising number of cases amid a shortage of beds, oxygen supplies and other essential needs."
Three days later, Prime Minister Muhyiddin Yassin visited the hospital which is struggling to cope with the number of Covid-19 patients and announced that an additional 151 beds would be placed at the Mother and Child Care Complex and the hospital would also receive another 15 ventilators.
"I have ordered (the authorities) to look into the mental health of (frontliners) and the people and ensure that the welfare and morale of health workers are taken care of," he was quoted as saying by Astro Awani.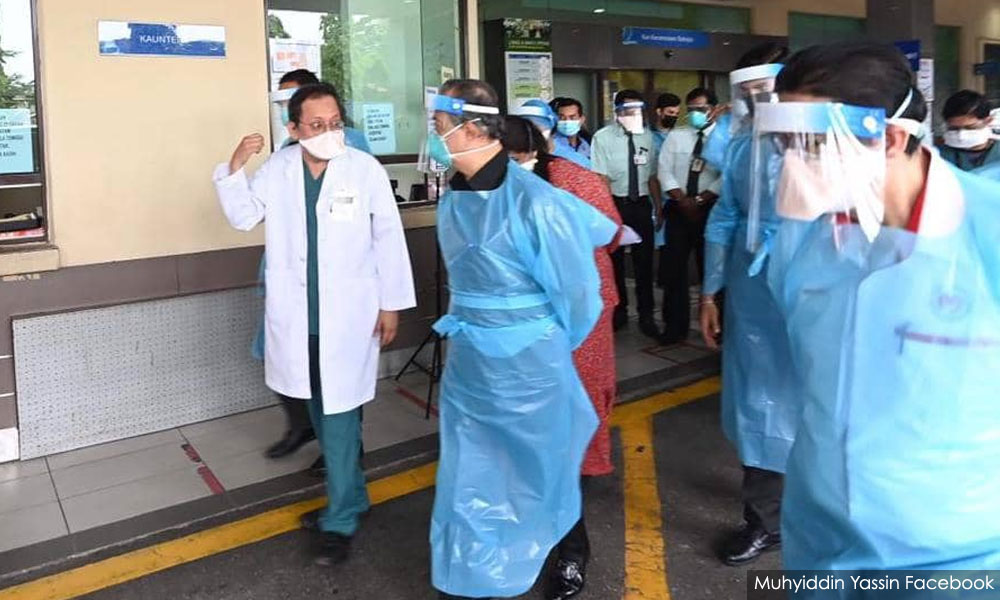 Crisis settled? Not exactly. Besides ventilators and beds, other equipment was still lacking. The fund-raising continued and on July 17, I received a note from a former classmate: "Talking about HTAR, the ordinary folks in Klang in a matter of days collected more than RM100,000 and purchased much-needed equipment (as indicated by hospital authorities) and handed over the same.
"This even included even stethoscopes. Would you believe that? And they have some excess funds. Where the government has failed (discriminated) the people stepped in. The true spirit of oneness."
My immediate retort in annoyance was: "I do not agree with collecting money to buy equipment for government hospitals. It is supposed to be fully funded but money is being diverted elsewhere. That minister spent millions on sanitisation which brought no benefits. She refused to listen to experts. So many other instances."
For a good measure, I quipped: "Money from the public should be used to feed the people, most of whom have been ignored and isolated by the government. By the way, if they don't have money to buy stethoscopes, it is an indication that the coffers have been emptied by political looters."
A week later, in jest, I asked one of the friends: "Why did you stop with the hospital? When are you starting a collection for the police station? They need two more personal computers at the inquiry office. Maybe you should consider supplying stationary like A4 paper and printer ink for to all the government offices in Klang."
These brief exchanges of messages on WhatsApp over a week sum up the state of the healthcare system in the country. Neither here nor there, the system is struggling with insufficient equipment and overworked and fatigued frontliners and a host of other problems.
The situation is further aggravated by over-zealous bosses, some of whom themselves need to attend a course on communications and managing people.
My argument was and still is: Shouldn't the supply of proper equipment be made available by the government? As a matter of fact, the government has allocated billions for the fight against Covid-19 and if hospitals are going out with begging bowls, then we can only assume it is mismanagement.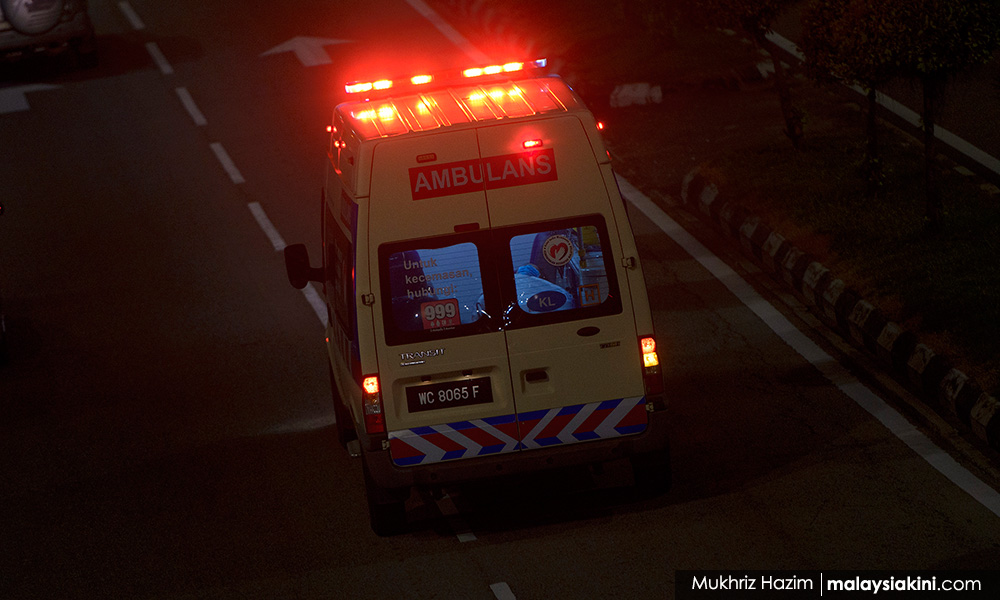 Subang Jaya assemblyperson Michelle Ng Mei Sze's has chronicled the events which led to her running from pillar to post just to get an ambulance to transport a constituent to the hospital. It is a telling story on how even support services are collapsing because of the sheer numbers and that nothing is being done about it.
In her Facebook on Tuesday, she noted: "At about 10.30pm, I got an urgent call from a woman who lives in one of Subang's low-cost flats. My assistant called various ambulance services but none could assist. He called 999 only to be told that the request had been channelled to the nearest hospital, 'but it is up to the hospital to decide whether or not to respond'."
Private ambulance services are charging between RM700 and RM1,400 plus RM200 to every hospital the patient is taken to. To cut a long story short, the patient was finally taken to Kuala Lumpur Hospital (HKL).
At about 2am, the assistant texted to inform Ng that the ambulance had arrived, and updated that woman's blood pressure was soaring. They had to give her oxygen as she had difficulty breathing after walking down the stairs.
At 2.52am, the ambulance reached HKL, and had to wait under the tent outside the door for a doctor. Finally, at 7.43am, the assistant updated: "She is in the decompression room now. There are seven other people before her waiting for a bed. At least she is inside."
One live may have been saved but how many are being lost because of the shambles the health system is in? Hopefully, the money allocated by the Treasury has not been cleaned out – yet.
In his budget speech last November, Finance Minister Tengku Zafrul Abdul Aziz said a total of RM475 million has been allocated for the purchase of reagent supplies, test kits and consumables for the Health Ministry (MOH).
Meanwhile, some RM318 million has been set aside for Personal Protection Equipment (PPE) and hand sanitisers to frontliners while RM150 million was allocated to the National Disaster Management Agency (Nadma).
Since then, there have been additional allocations for health services. As recent as May 22, Zafrul announced an additional allocation of RM200 million to help the ministry treat and fight Covid-19, including buying equipment.
The additional sum would make the total Covid-19 allocation for MOH this year RM1 billion. This does not include donations from the public and a whopping RM400 million from glove manufacturers.
Thumping chests and patting each other on the shoulders and claiming that Malaysia's daily vaccination rate is amongst the highest in the world counts little when our health workers are not provided the basic equipment – stethoscopes.
If the government cannot even provide ambulance services and when patients have to wait hours to be attended to, something is severely wrong with how the ministry manages its finances and allocations.
If you have no money to buy a basic necessity such as a stethoscope, what else can be said? Where has all the money gone to? Pray tell us.
---
R NADESWARAN is a veteran journalist who writes on bread and butter issues.
*The views expressed are those of the author. If you have any questions about the content, copyright or other issues of the work, please contact Newswav.