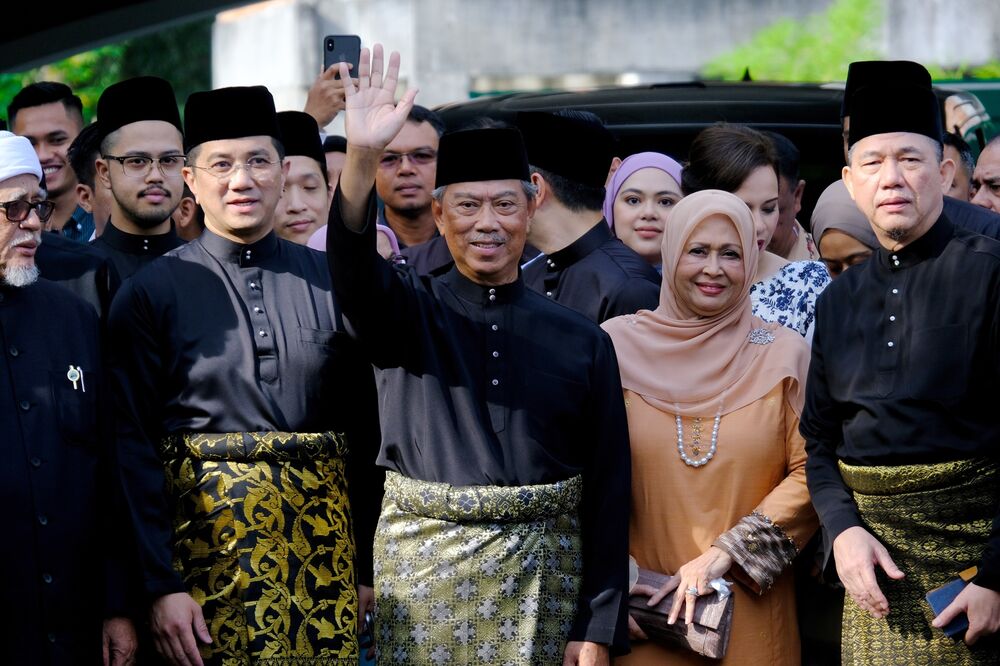 "I think if we go to the ground, we will probably find the kitchens of homes to be full (with supplies). I don't mean this is the case for everyone, that's why we have a registration system so that distribution can be fair." – Prime Minister Muhyiddin Yassin
Your acidic words must have hit the hearts of millions of Malaysians in these difficult times, especially those who have lost their jobs and have no source of income. To conclude that the needy are involved in a game of deception is the unkindest cut of all from no less than Prime Minister Muhyiddin Yassin.
I am still wondering what made you utter those words. It is unbecoming of any politician, let alone a sitting prime minister. It could be a clear sign that you are either naïve and ignorant or being misled by your coterie of hangers-on and cronies who may not have gone to the ground. Perhaps their minds are tuned and fixated on telling you what you would like to hear.
Your scathing comments lacked empathy and citizens were quick to quip that "maybe you live in a different world". Klang MP Charles Santiago's remarks were more scornful: "I think we have a delusional prime minister who is quite divorced from what's happening on the ground." Rightly or wrongly, many Malaysians agree with this assertion.
The kitchens filled with supplies you talked about may be those of your party members or the political elite or those who live in upmarket neighbourhoods like Bukit Damansara or Bukit Tunku. Of course, they have different tastes and traits like wearing an RM100,000 watch, using an RM120 face mask, owning an Alphard (as a second car), and sending their children, not to the neighbourhood tadika, but to a Montessori in France.
Sir, have you or members of your family ever gone to bed on an empty stomach? You should also be reminded that the political elite never had experienced empty stomachs and had never been subjected to surviving on a meal of only bread and tap water.
Every day, several thousands of empty stomachs are filled, thanks to contributions from fellow Malaysians from all walks of life. For the hungry, food did not drop from the sky, nor did they get food from the government. They were identified by the white flags they raised.
This is not politics where you keep denying and passing the buck, hoping that people will forget the transgressions soon enough. The government of which you are the leader has a real problem in its hands. By brushing it aside and pooh-poohing it with rhetoric is not going to make the problem go away.
Mr Prime Minister, you were also quoted as saying that the Women, Family and Community Development Ministry has a record of those who need assistance but these records are not up to date.
If aid has indeed been given, why are there long queues at soup kitchens and service centres run by individuals and charity organisations? In times of restricted movement of people, how and where does one register for such aid?
Even then, the ministry, for lack of a better phrase, does not have a good record when distributing food items to the needy. Last year, despite being allocated RM100 for each pack, what was delivered to residents in Seremban were packs with items worth less than RM35.
Sir, you were quoted as saying: "Most of the target groups, be they from the M40, B40 or the T20 households, were affected by the pandemic as they may have lost their jobs, cannot run their business, so we give them aid."
What aid has been accorded to businesses? They have been clamouring for some easing of restrictions so that they can carry out their business activities, but this plea has fallen on deaf ears.
In Cameron Highlands, tonnes of vegetables are going to waste every day because the farmers are unable to leave their homes to harvest their produce. Elsewhere, restaurants and coffee shops are closing down and thousands have become unemployed.
Not a day passes without one sector or industry pleading for help. The small and medium enterprises (SMEs) have been severely hit and despite assurances by all and sundry, they continue with their pleas. Ditto for mall operators and retailers.
Mr Prime Minister, you can no longer rely on your ministers or your aides to give you accurate feedback on what is happening on the ground. The time has come for you to pound the streets and get a first-hand look at the issues and problems.
Please do so unannounced, sans the fanfare and protocol. Otherwise, it will be a repeat of what happened at the Klang General Hospital, where the "bad" side of what was really happening was hidden and kept away from your entourage.
And finally, providing constructive criticism of the prime minister and the government does not make me unpatriotic or a lesser Malaysian.
---
R NADESWARAN is a veteran journalist who writes on bread and butter issues.
*The views expressed are those of the author. If you have any questions about the content, copyright or other issues of the work, please contact Newswav.